Please note: Uptown Family Medicine is NOT currently accepting new patients.
If you do not have a family doctor, you can register with Patient Connect NB and will be assigned to one on a first-come, first-serve basis. "http://www2.gnb.ca/content/gnb/en/departments/health/Hospital-Services/content/Patient_Connect_NB.html"
If you do not have a family doctor and require medical attention, please present to the nearest emergency department or walk-in clinic. "https://www.nbms.nb.ca/walk-in-clinics/"
Location
We are located on the 2nd floor, above the Lawtons pharmacy in the regent mall.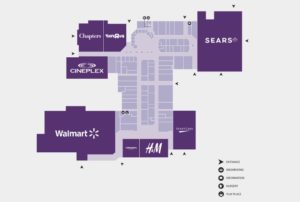 Our address is:
1381 Regent Street, Suite 201
Fredericton, NB, E3C 1A2
You can enter the clinic by stairs or elevator, accessing them through the Lawtons store.
What to bring
On your first visit, please arrive 10-15 minutes early as we will have a form for you to complete. If you wish to complete this before arriving you can download and print the form here New Patient Health Questionnaire. We will also have a letter that introduces our clinic policies to you and allows us to get to know your health needs better.
At each subsequent visit, ensure that you bring:
Your up-to-date medicare card
Please bring all medications (including over the counter medications) to every appointment.
We are looking forward to meeting you and hope to be your primary source of health care.
Sincerely,
Uptown Family Medicine